Four Winds Festival. NSW 2019.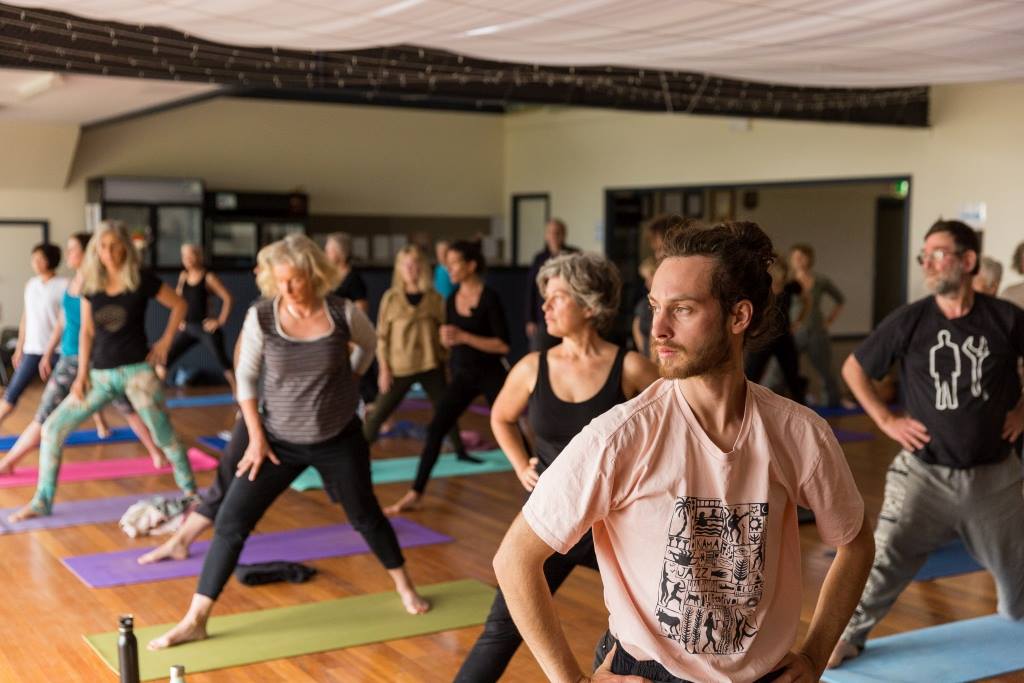 Midlife Metamorphosis.
Yoga,  Nutrition and Homeopathy for women in midlife.
23th June. 9 to 4. 
Abbotsford Convent.
Melbourne.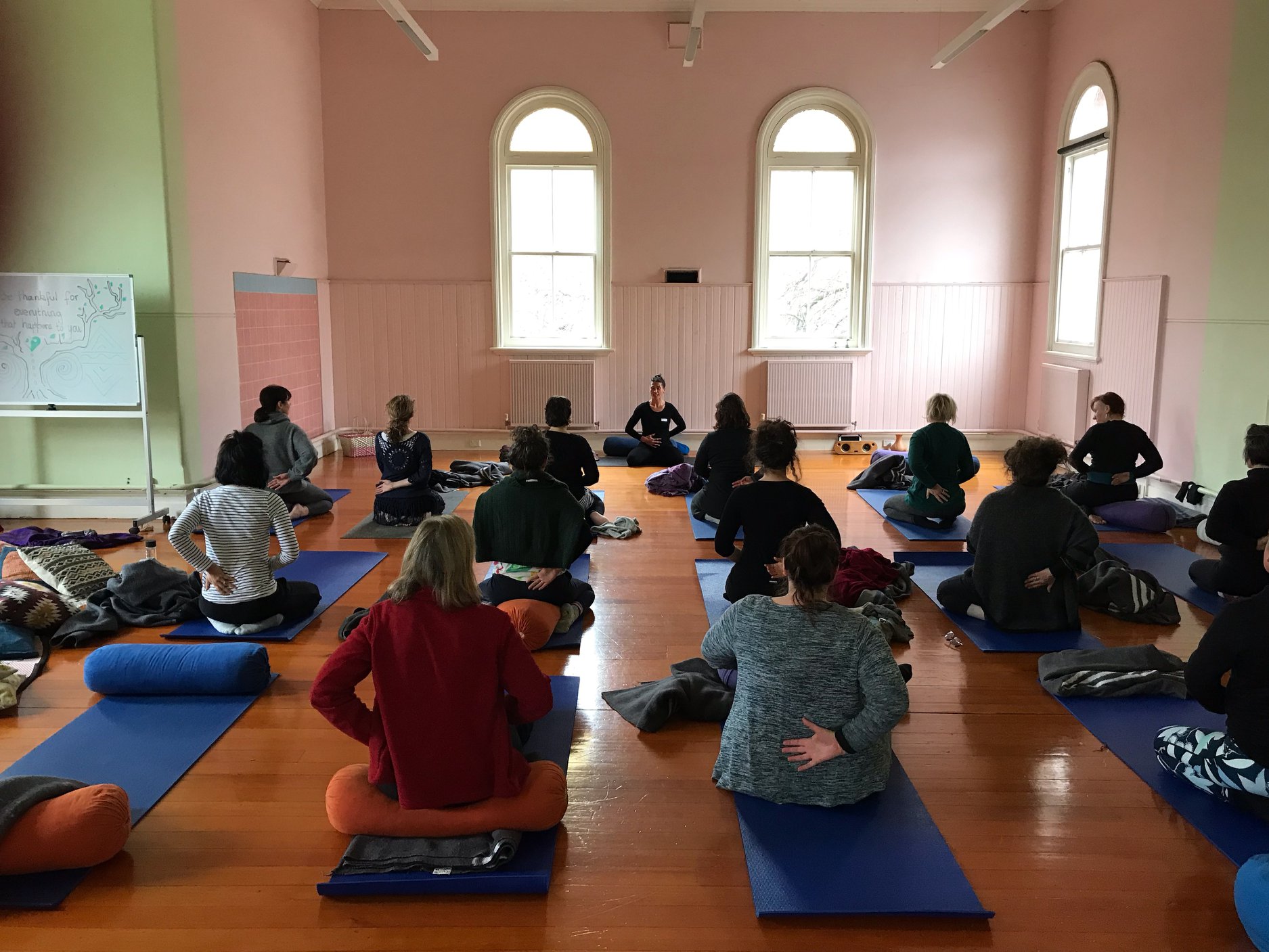 Winter Vitality Workshop.
Yoga,  Feldenkrais and Nutrition.
With Nikki Valentini and Julieta Mateo.
26th May.  From 9 to 2.
The Forge.
Castlemaine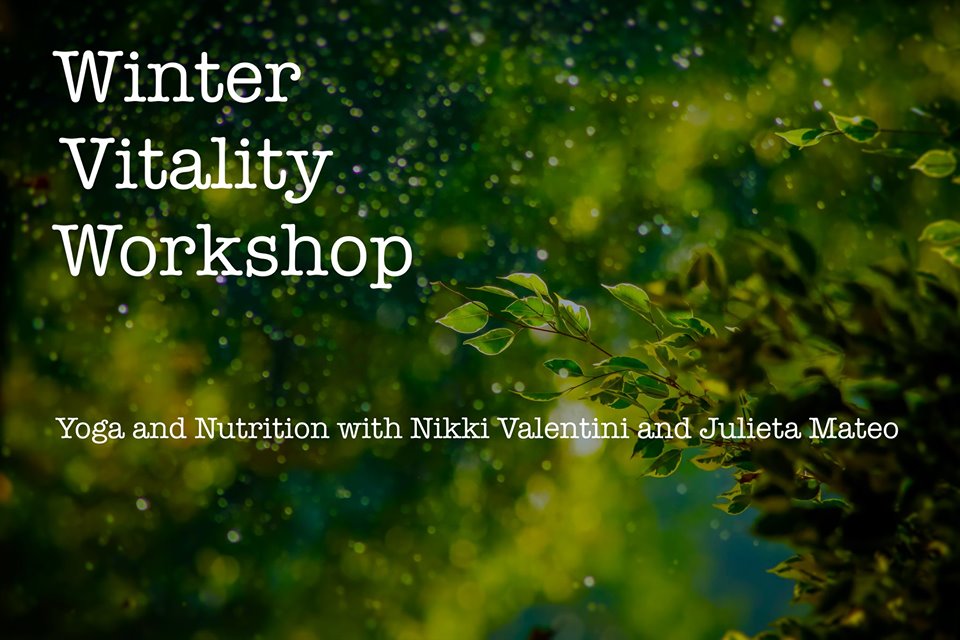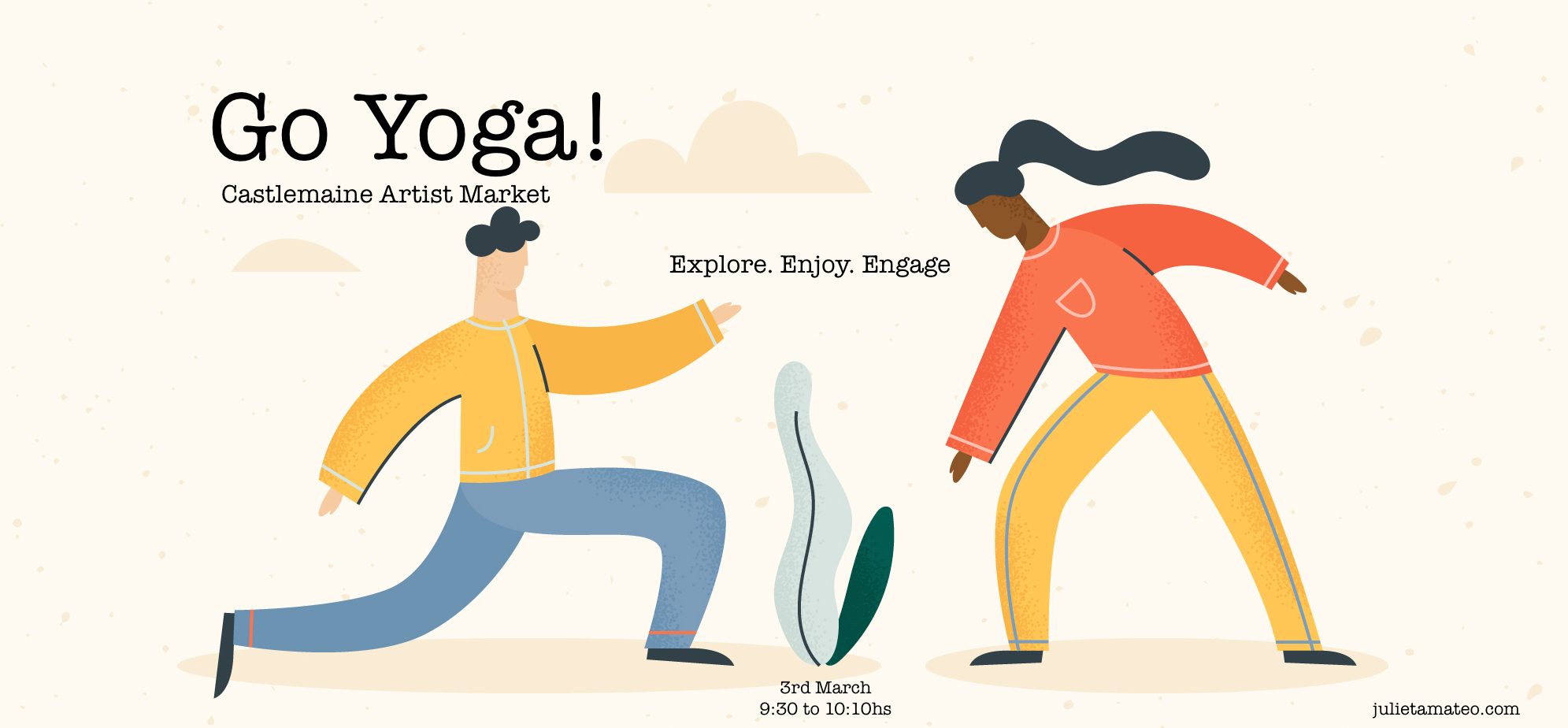 GO YOGA.
Collective classes with Awareness Through Movement.
Let's flow to grow.
Let's get up and EXPLORE movement.
let's get together and PLAY.
I have designed a practice suited for everyone dynamic and ORGANIC, for beginners and intermediate.
Looking forward to meet you all on the 3th of March this is an opportunity to celebrate LIFE in the community as we become blissfully aware with of ourselves and our practice.
Unlimited places…
Bring Your mat if you wish… otherwise mats no need it.
Sunday 3th March from 9:30 to 10:10.
Castlemaine Artist Market
Western Reserve, Castlemaine, Victoria
3450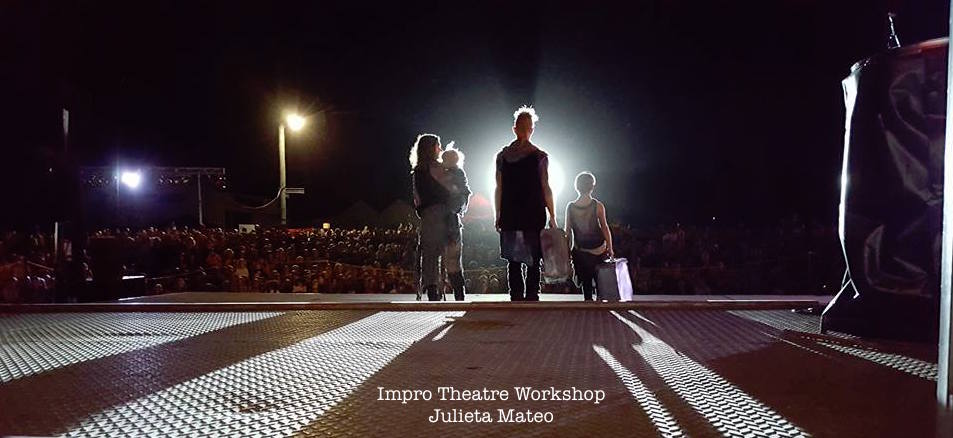 Impro Theatre Workshop.
We learn through experience and experiencing and no one teach us anything. This is true for the infant moving from kicking, to crawling to walking as is it for the scientist with his equations. If the environment permits it, anyone can learn whatever he chooses to learn, and if the individual permits it, the environment will teach everything it has to teach.
Viola Spolin.
What is the impro?
The theatrical improvisation, the Impro, is theater Another form of theater making Scenes created instantaneously, without script or prior preparation, and in which the actor, whom we will call player or improviser, interprets fiction at the same moment as It is creating it.
As in most theater plays, there are usually characters, actions, conflicts, places where fiction happens, a variety of events and transformations … but in impro, the actor is not only an interpreter of the He is also responsible for dramaturgy and staging. He is, therefore, also a writer and director.
Why is good practicing the impro?
In the impro we can see an artistic object and, at the same time, witness the artist in his creative moment The improviser is creator and creation at the same time, is an artist and artistic object The theatrical poetic in the open.
The impro, for its multiple possibilities, is an ideal space for the development of artistic expression.
Who can do impro?
It is not necessary to be a professional of the theater to participate in the creation of an artistic act. The impro is not elitist and exclusive of a few. Anyone can enjoy and have fun doing improvised theater. The impro is a democratic theater. virtuous artist, amateur enthusiast and spirited beginner A right and artistic expression for all.
Limited places.
More info:
Julieta Mateo
ph 0455 481 705
Mindfulness Yoga & Movement day in Nature:
19th May 2018. From 9:00 to 16:00hs
Join in Julieta Mateo for this experience,.
One day course includes Vinyasa Yoga and Mindfulness sessions, Discovering new ways of Yoga postures and movement.
Facilitating the observation of your breathing through silent walks in natural surroundings, creative play sessions, and ample time for relaxation.
Open to beginner to advanced students, will be taught at Tranquil Space Open Flow level with variations and modifications for your body.
No experience needed with mindfulness or creative play.
This workshop is for those seeking a safe space to unwind, connect with their creative spirit, and deepen their yoga practice.
Cost: $125.
Bookings essential
julietamateovitale@gmail.com
At Mica Grange Gardens:
373 Faraday/Sutton Grange Rd Sutton Grange Vic 3448.
DIRECTIONS
From Castlemaine:
Travel through Chewton and turn left at Golden Point Rd. Turn left at the Old Calder Highway and then right into Faraday/Sutton Grange Rd (aka Major Mitchell Trail). Mica Grange is 3.73kms on the left.
From Melbourne:
Travel along the Calder Freeway. 2 kms beyond the Sutton Grange, Metcalfe/Castlemaine, Elphinstone turnoff is Pollards Road. Turn left into Pollards Rd then right on to the Old Calder Highway. Travel 4kms towards Harcourt and you come to Faraday/Sutton Grange Rd (aka Major Mitchell Trail). Mica Grange is 3.73 kms on the left.
From Bendigo:
Turn off the Freeway at Harcourt. Travel 6kms to Faraday on the Old Calder Highway. Turn left into Faraday/Sutton Grange Rd (aka Major Mitchell Trail). Mica Grange is 3.73 kms on the left.